So I was just lazily surfing on the Internet, checking out new clothing items and what not, as you do, and I suddenly saw an advert for Grey City shoes. Now I've never heard of this brand before so I decided to check them out, and OH EM GEE! Their shoes are so gorgeous!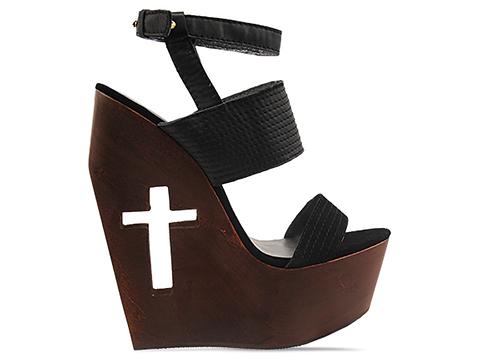 Grey City's designs reflect their mantra of designing shoes for women who refuse to conform to the ordinary.
The over the top heel and platform size will definitely make you stand out, and if that doesn't, the cross cut out mst certainly will!
I absolutely love the Blaire shoe, so it's, of course, making its way onto my wish list!
I do not own any of these pictures, nor do I claim to own them. The rights of these images remain with the photographer/company.