So after a long hiatus, I am back! I took the time off, just to simply update the look of my blog, and really get it to the point where I am excited and happy to share it. I think I'm mostly there, so here I am with a new post!!
Whilst away, I am happy to say, that we've actually had some lovely weather, the sun has been shining, the wind has been to a minimum, and we've had no rain. AMAZING! Of course, excited about the weather, I got excited at the prospect of a holiday, and as such, I've been look at swim wear.
Here are just a few I've found that I absolutely love, I'm still deciding between them all, so maybe you can help me!
This one is definitely my favourite, I love anything a bit out of the norm, so the cage design is perfect for me! The copper colour is also beautiful and the high waisted bottoms just give you that extra bit of coverage if you're not totally confident with your summer bod.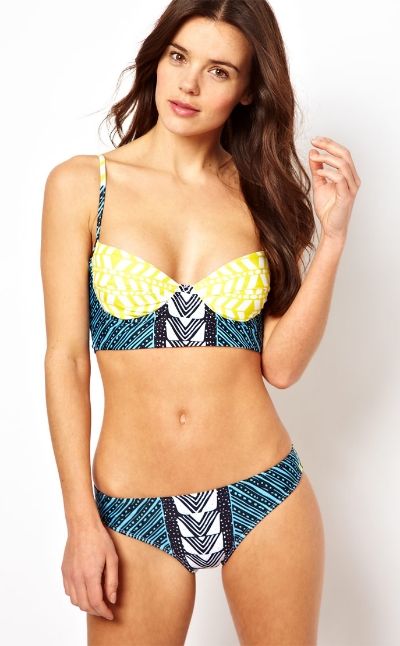 I absolutely love the colours and prints on this bikini, it's so summery and the neon yellow really stands out.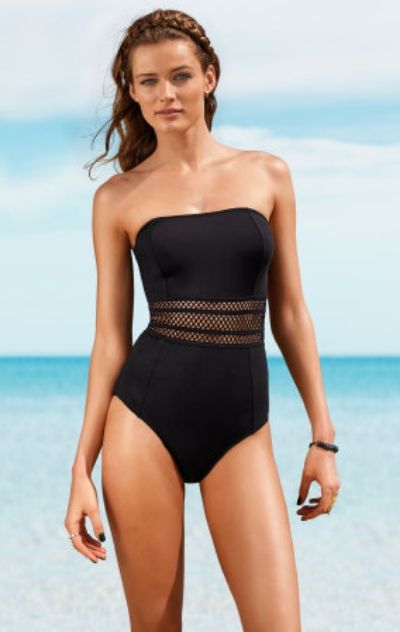 (
H&M Swimsuit
)
This is perfect if your not feeling confident enough to wear a bikini as the lace around the waist shows skin and gives the illusion of a two-piece, whilst keeping you covered.
(
Marleana Bandeau Fringe Bikini
)
This one I have included, as I am 'fortunate' enough to be part of the itty bitty titty committee! So for those flat chested girls out there, the fringe on this top gives the illusion of a curvier bust.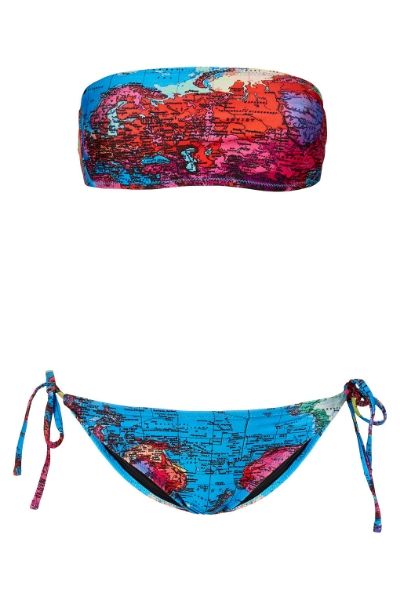 (
Blue Map Print Bandeau Bikini
)
Last, but not least, I couldn't resist but add in a second Topshop bikini. I've always been a lover of map designs (no idea why!) so this definitely caught my eye! The side ties on the bottoms are so cute and the colours are really vibrant and beautiful.
I do not own any of these pictures, nor do I claim to own them. The rights of these images remain with the photographer/company.