If you're like me and you have a whole hoarded pile of jewellery somewhere, then this DIY is definitely for you. I'm going to show you how to make use of all the old rings you have lying around, and turn them into a gorgeous new bracelet.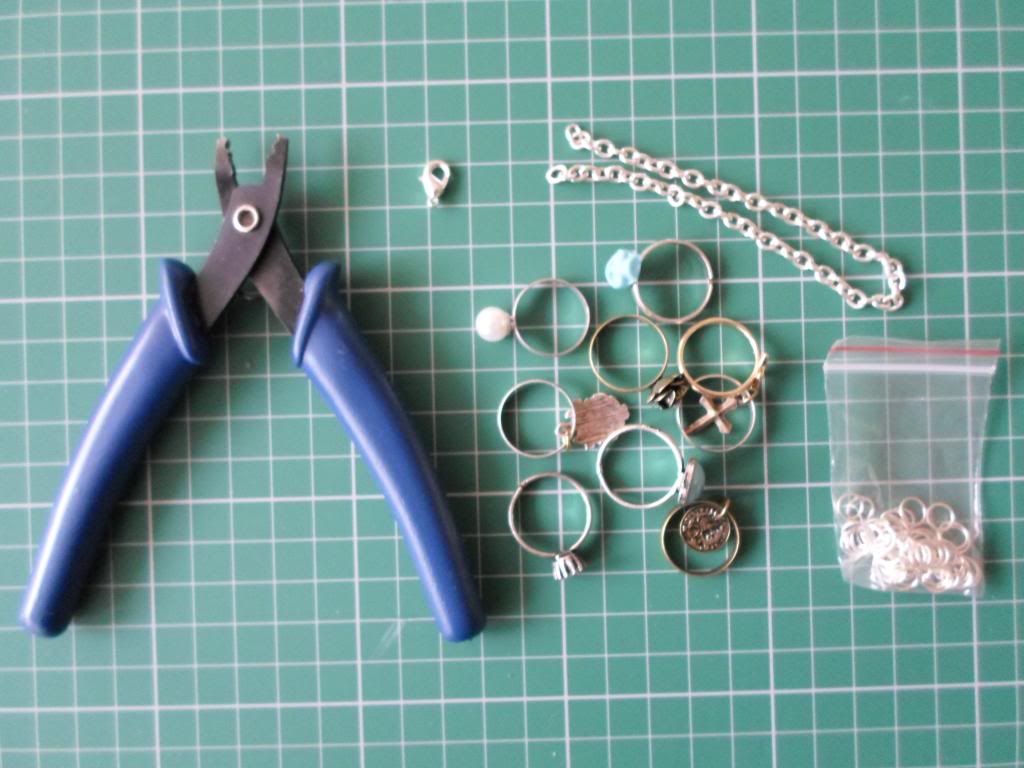 Things you'll need for this DIY: Some form of jewellery making pliers, a lobster clasp, a small length of chain, a whole load of jump rings and finally, your collection of old rings.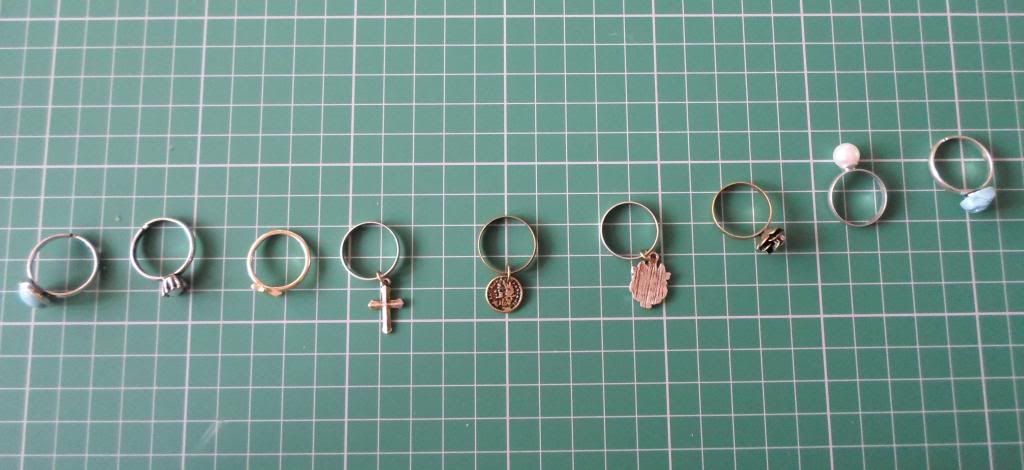 Step One: Set up your rings in a line to figure out the order of your bracelet. Try not to use rings with overly big attachments on it as this could make it sit awkwardly on your wrist.
Step Two: I started with two of my favourite rings, as these will be the ones towards the centre of the bracelet, and therefore will be the ones mostly on show. You want to get your jump rings (I used 10 for this project) and start opening them up. Mine where quite thin, so I could easily open them with my hands, if not, this is where your pliers come in.

Step Three: With one jump ring, put it through the two rings that you want joined, and them simply close it up. Carry this on through the rest of your rings.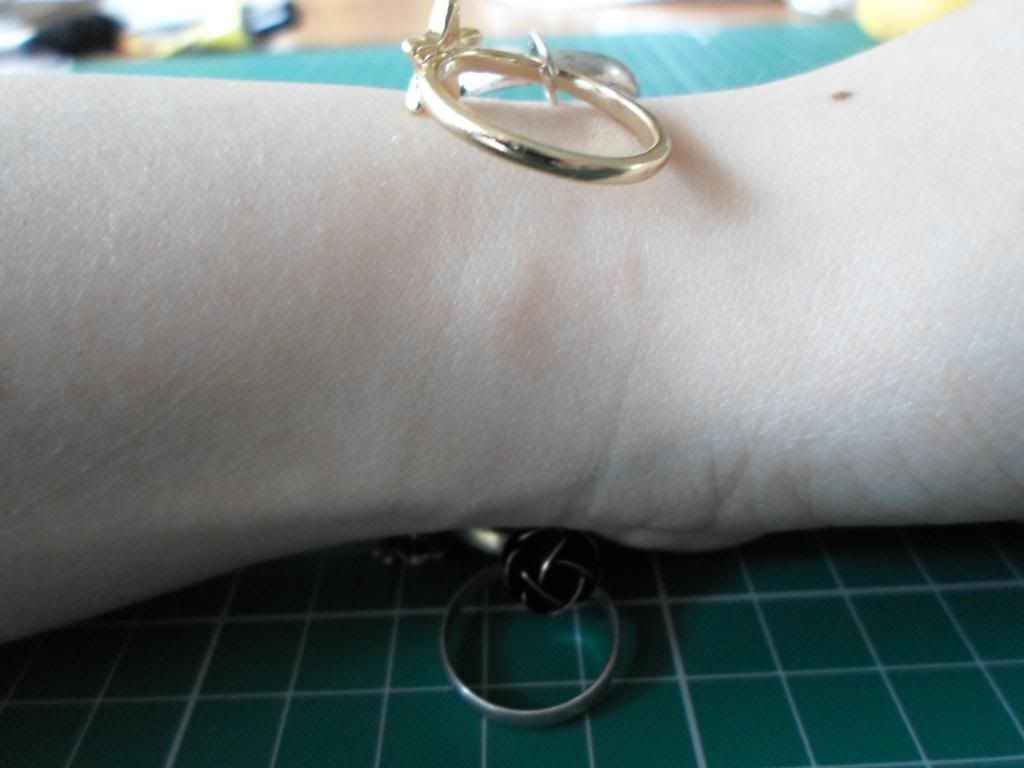 Step Four: As you're joining up the rings, keep checking the length around your wrist so you get the perfect fit. This was a great length for me, as the lobster clasp and chain still has to be added, so keep this in mind.
Step Five: Once you've got the length right, you want to add another jump ring onto either end. One we are going to add the chain on to, the other you are going to want to add a lobster clasp (or any other clasp you may want to use) before closing it.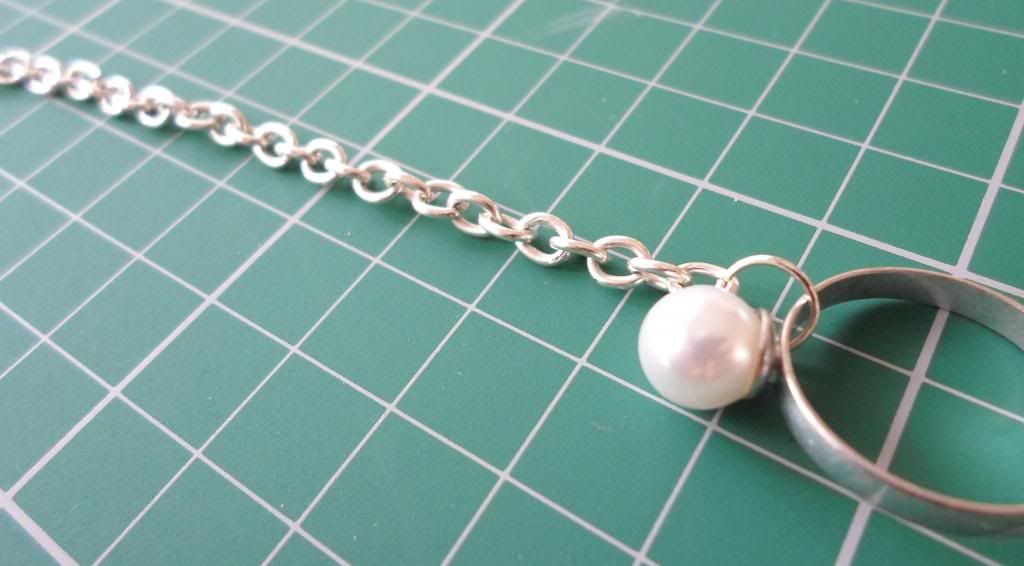 Step Six: Finally you're going to want to add some chain to the opposite end from the lobster clasp. This makes it easier to do up, plus means it can be worn larger or tighter. I added quite a bit of chain, but obviously will have to cut the excess off with wire cutters at a later time, before wearing it.
Get someone to put it on for you and voila, you have a lovely new bracelet, without having to spend out for it!
I absolutely love this bracelet, it's so original and looks lovely on, it kind of has a boho feel to it, but could easily go with anything. I used rings with charms on which, I think, added a nice detail, but you could easily add your own charms by simply using another jump ring!
Let me know if you all liked this DIY in the comments, and if you would like to see more DIY posts.