So I'm off on holiday at the end of June, so of course, I'm using this as an excuse to get new clothes! I happened to find a lovely little online shop called
At The Corner Shop
(adorable, right?) and couldn't help but pick out a few lovely bits to add to my holiday wishlist, who knows, they could end up in my suitcase!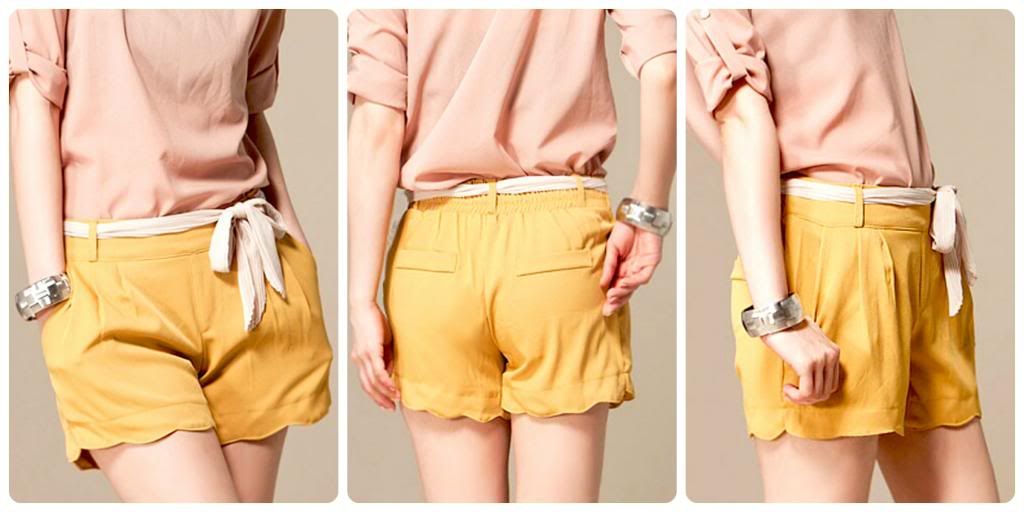 We all need a trusty pair of shorts for the hot weather, and these ones are just adorable! The mustard colour is just gorgeous, and the scallop edge makes these really cute and feminine. These would look perfect with a sheer shirt for going out, or a baggy t-shirt for a daytime look.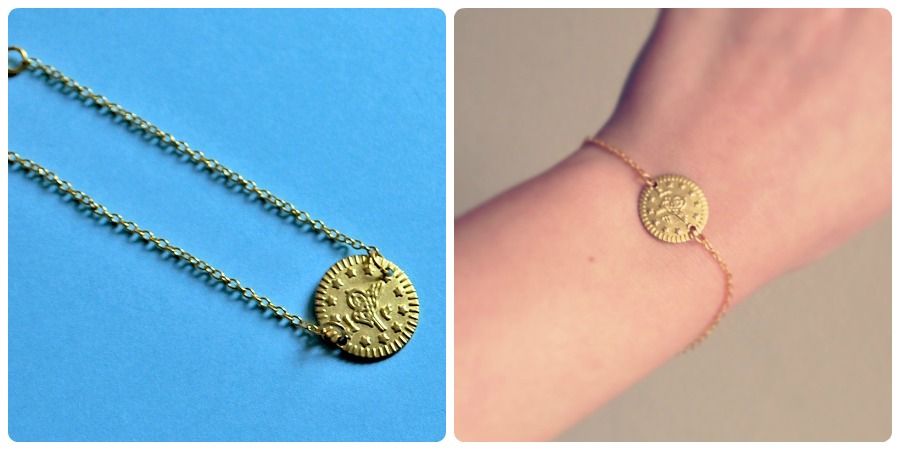 Accessories are always a girls best friend, but during Summer, I don't want to be layered down with lots of jewellery. This dainty coin bracelet is perfect, the thin chain and small charm make this really girly and would go great with daytime outfits, or with a floaty dress for the evening.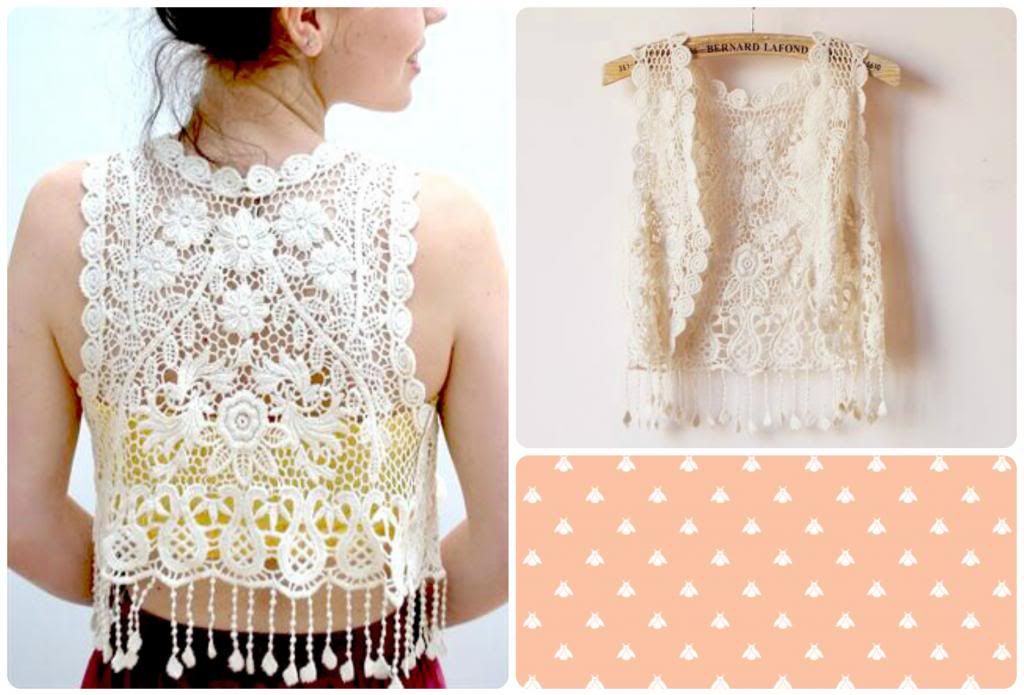 I absolutely LOVE this crochet waistcoat, it is definitely a must have for my holiday! The cropped design makes it perfect for the hot weather, and would look great with pretty much anything. The overall designs and the tassels have a real festival vibe, and will definitely help you look the part.
Now if any of you are from Britain, you know how unpredictable our Summers can be, one minute the suns out, the next it's pouring with rain. A thin scarf can be the perfect accessory during these times, it's light to carry around when the suns out, and you can quickly whip it on for when it starts getting windy, and the flower pattern is gorgeous!
When I saw this dress I couldn't resist adding it to my wishlist for holiday, it's just perfect. Although black isn't the ideal colour for Summer, the floaty material is perfect and the pleats give this a really feminine look. The layered pleats at the bust are perfect for us flat chested women and this will definitely cover them up! The thing I love most about this dress is that it's perfect for all occasions, add a leather jacket to add an edge during the day, a denim jacket for Summer casual or add a gold chain and heels for a perfect night out.