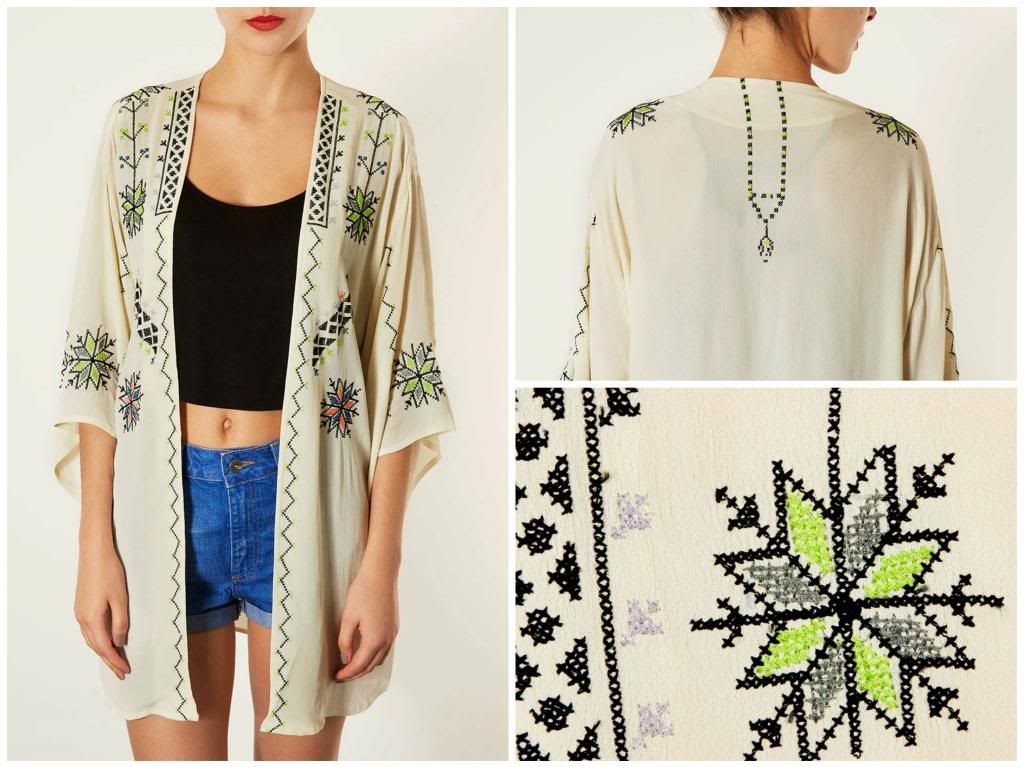 I absolutely love this kimono! The sheer fabric means it's perfect for Summer weather, but will provide a little coverage, whether walking around, or even at the beach. The detailing is what makes this stand out for me however, the aztec pattern is really on trend and the colours are just gorgeous; This is definitely on my holiday wishlist.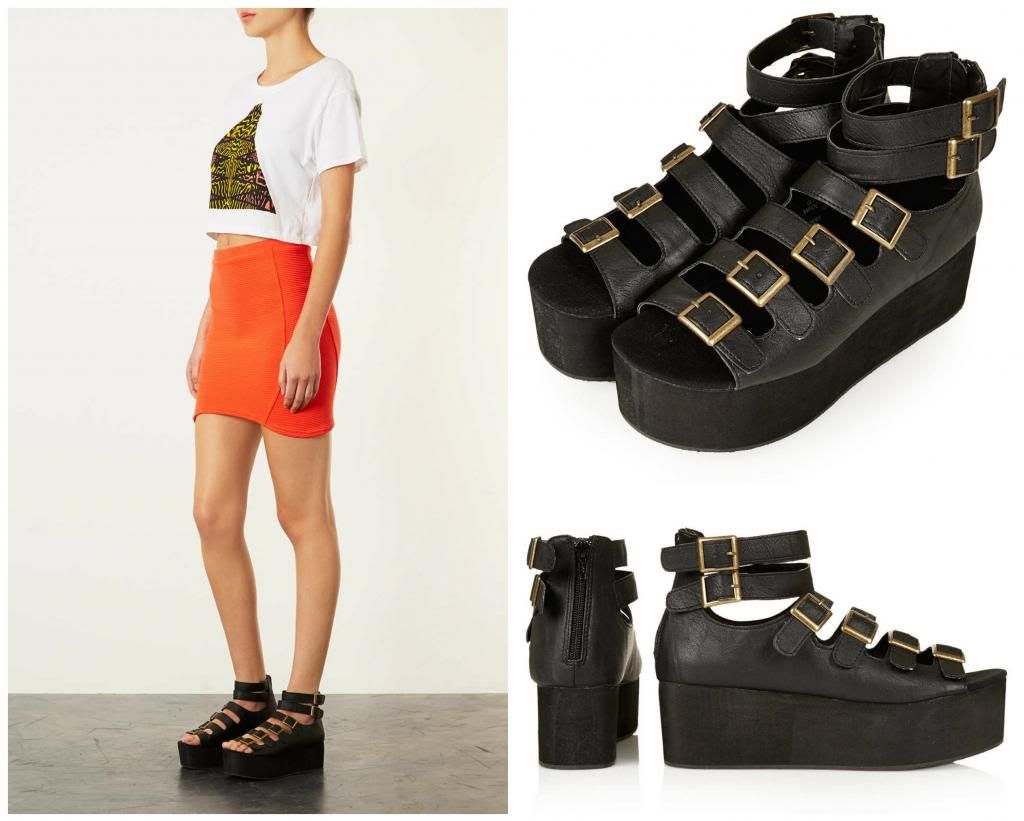 Ahhh I'm in love! If you don't already know, I am a huge lover of Jeffrey Campbell, and these flatforms totally have that feel to them. Get these for an edgier alternative to basic sandals, as they'd look great with anything. The flatform will give you extra height, whilst staying comfortable all day long!
I cannot believe I spotted these leggings in Topshop; I've loved Black Milk leggings for a while now, but can't afford the price tag. The stain glass print of these are pretty similar to the Cathedral Black Milk leggings, and at only £25 I cannot say no! These leggings are a gorgeous material and feel so light and comfortable, so they're definitely great for Summer.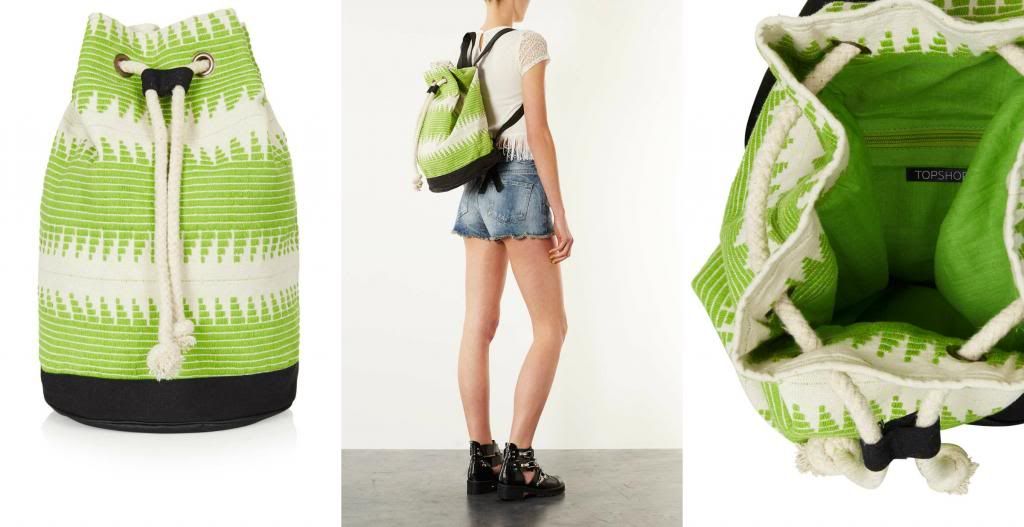 This duffle bag is prefect for me for Summer, I hate carrying bags on my arms so a backpack is a great option. But gone are the days when backpacks were just for hiking, the gorgeous colour, pattern and duffle bag style make this an amazing accessory for everyday use. Or swap out your normal stuff for a towel and sun cream and use as a perfect beach bag!


Summer Playsuit
For those of you who want something simple and easy for the hot weather, then this gorgeous playsuit is definitely it. I know floral gets widely overdone during the hotter seasons, but I believe the colours of this playsuit really make it stand out. Pair with a denim jacket and sandals for the day, then swap out to nude heels for a gorgeous daytime look. Perfect!