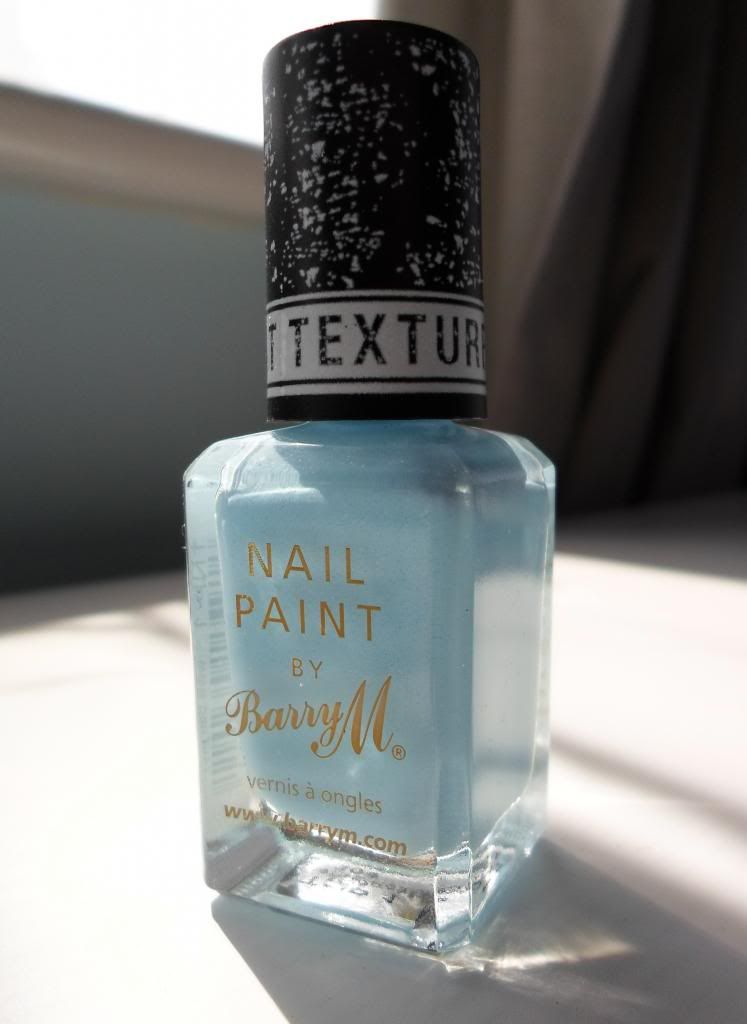 So I know I'm probably a bit late to jump on the textured nail bandwagon, but better late than never! I bought this nail polish ages ago, but never got around to using it, now as the weather brightens up, I felt it was time to get a nice summery colour onto my nails.
I bought this in the colour Atlantic Road, but you can also get it in a lovely mint green, pink, and yellow. This photo makes the colour seem very pastel, but it is a bit darker and brighter when on the nails, so keep that in mind.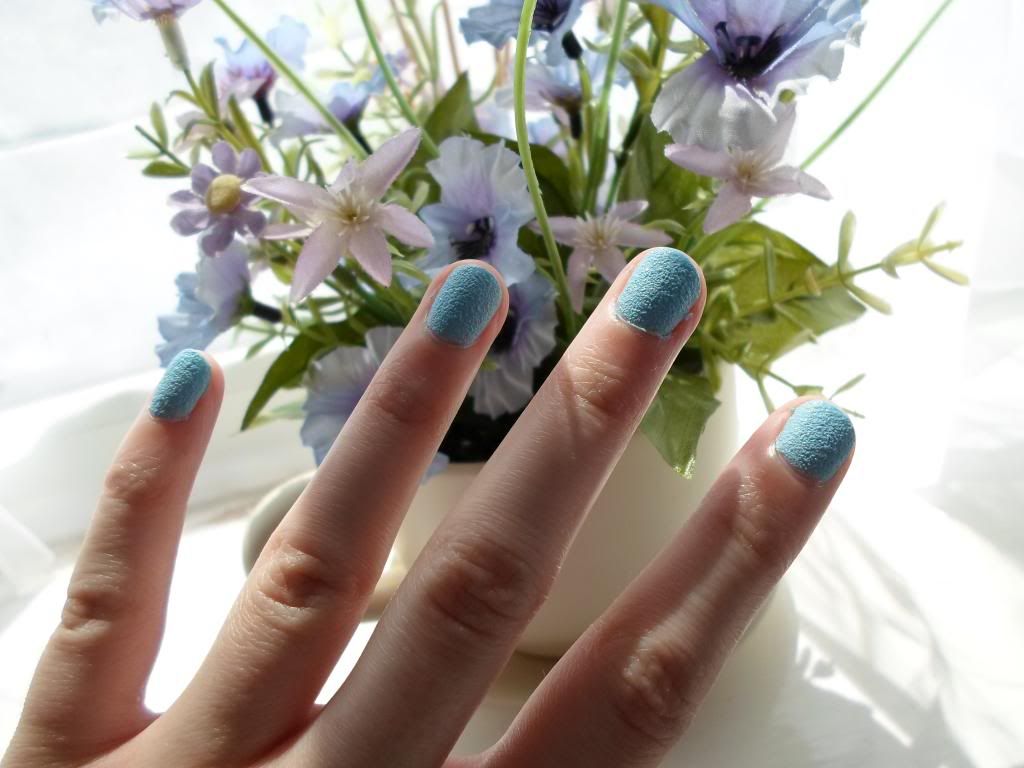 As always, you're definitely going to want to use a base coat underneath, and two coats of this polish works best, for both the colour and texture. I then did try a top coat on one nail to see how it would effect the texture; if you can, leave the top coat off, as it will soften the texture slightly (though you can still see it) and it does take away the gorgeous matt effect.

Top Tip - I did one nail especially bad here just to show you how easy it is to clean them up after painting. Just dip a cotton bud into nail polish remover, and then just rub around the edges of the nail until you have got rid of all the unwanted patches. Perfect!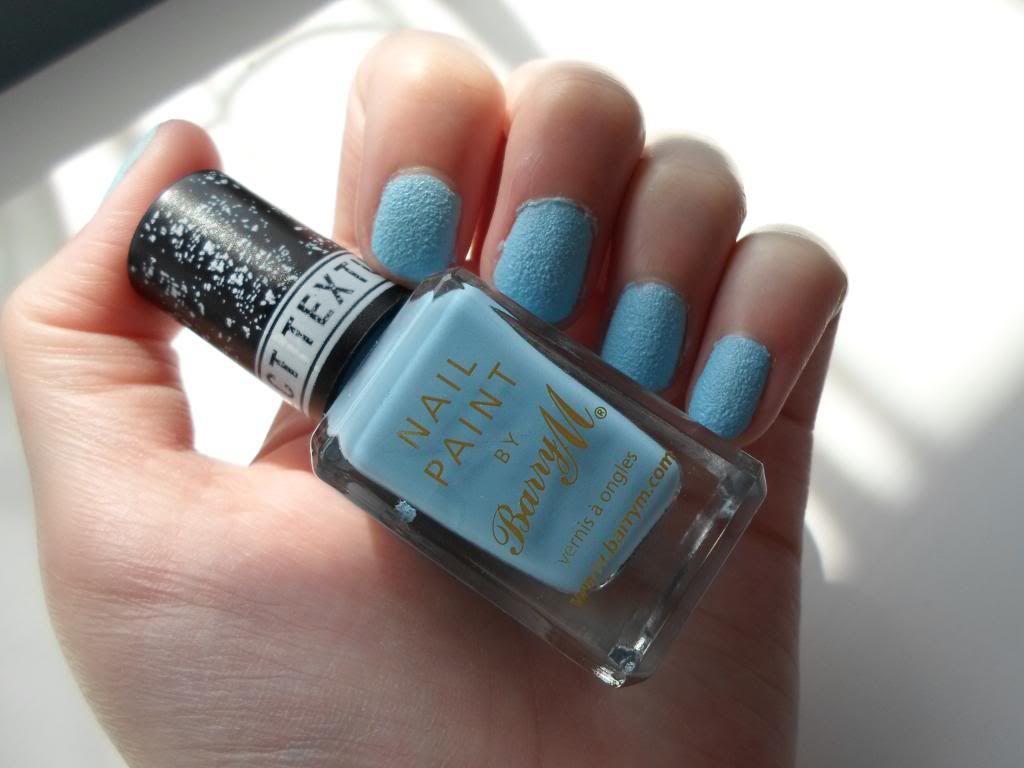 Overall, I love the colour of this polish, it's bright, feminine and summery without being too over the top. I also love the matt effect that you get when using this nail polish as opposed to the normal overly shiny finish, but I still can't get used to the texture.
I know that the texture is the whole point of this polish, but I wasn't expecting it to look so much like a gravel path, and up close, it does look like you have bits stuck to your nails. I also couldn't help just playing with my nails after this was on, as it's a bit odd having a weird texture there.
Despite that, I think I could get used to wearing this polish, and I absolutely love the colour and matt effect for the Summer. So I'm giving this Barry M Nail Paint...