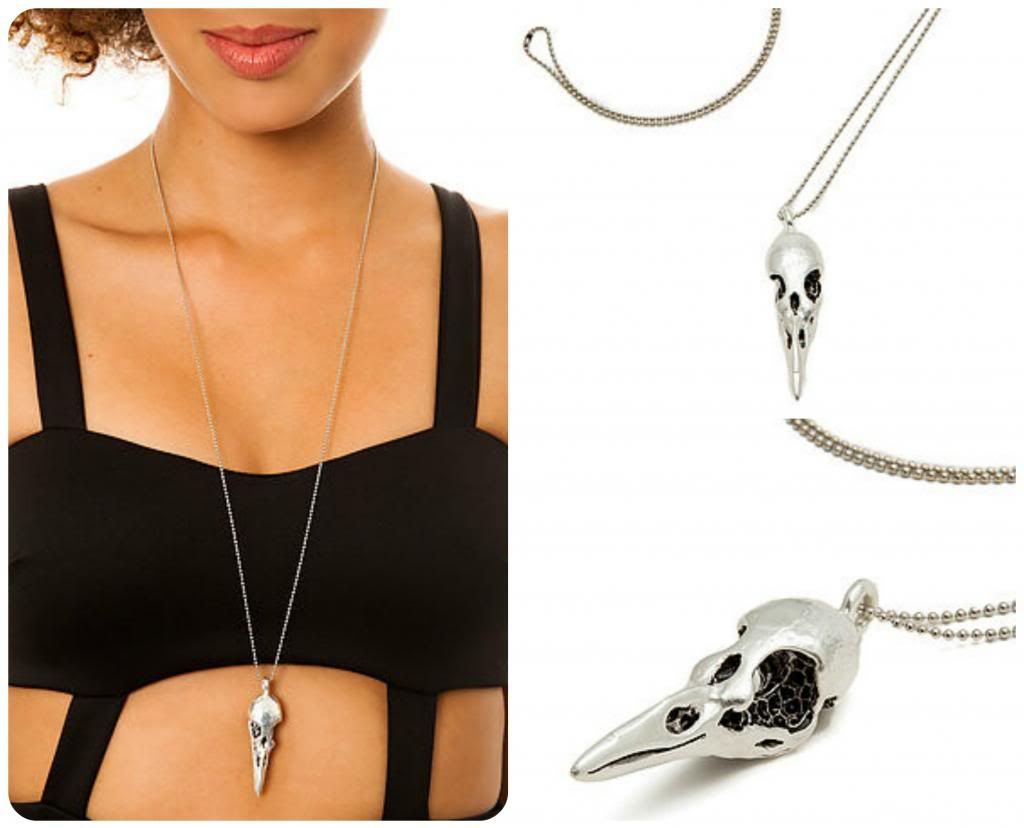 I love, love, love anything with skulls on, especially bird skulls. Obviously not real ones though, I'm not willing to go that far for fashion. I just find skull jewellery the perfect accessory to add an edge to any outfit, so I fell in love with this necklace straight away. The fine ball chain leaves the attention to the charm, and the large bird skull really makes a statement.
I've seen a lot of bird skull jewellery lately, but they all seem to be so expensive, at £36 this is just too good to resist!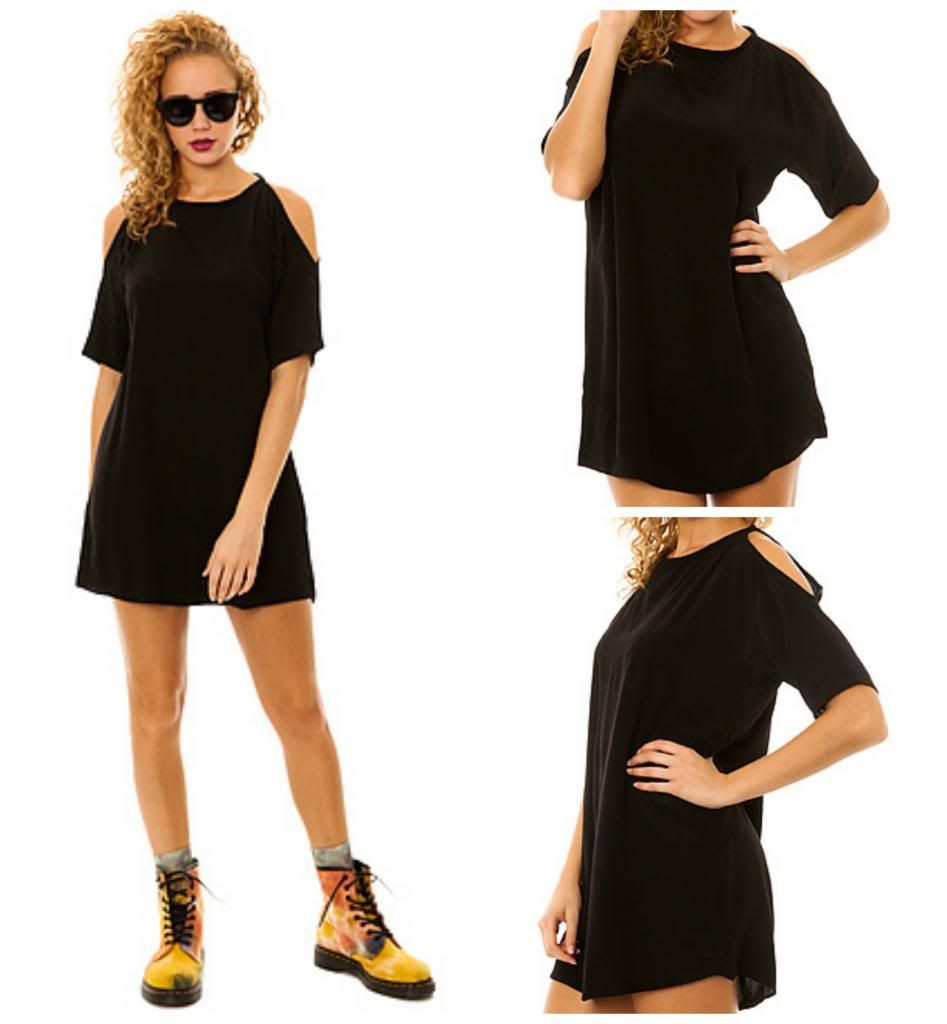 I've said it before, and I'll say it again, every girl needs a little black dress, and this is the perfect one for Summer. With a t-shirt style fit, it can be dressed both up and down for the perfect outfit, just add the perfect accessories and you're ready to go. With the thin material and cutout shoulders it's definitely perfect for warmer weather, which makes this dress the perfect holiday must-have!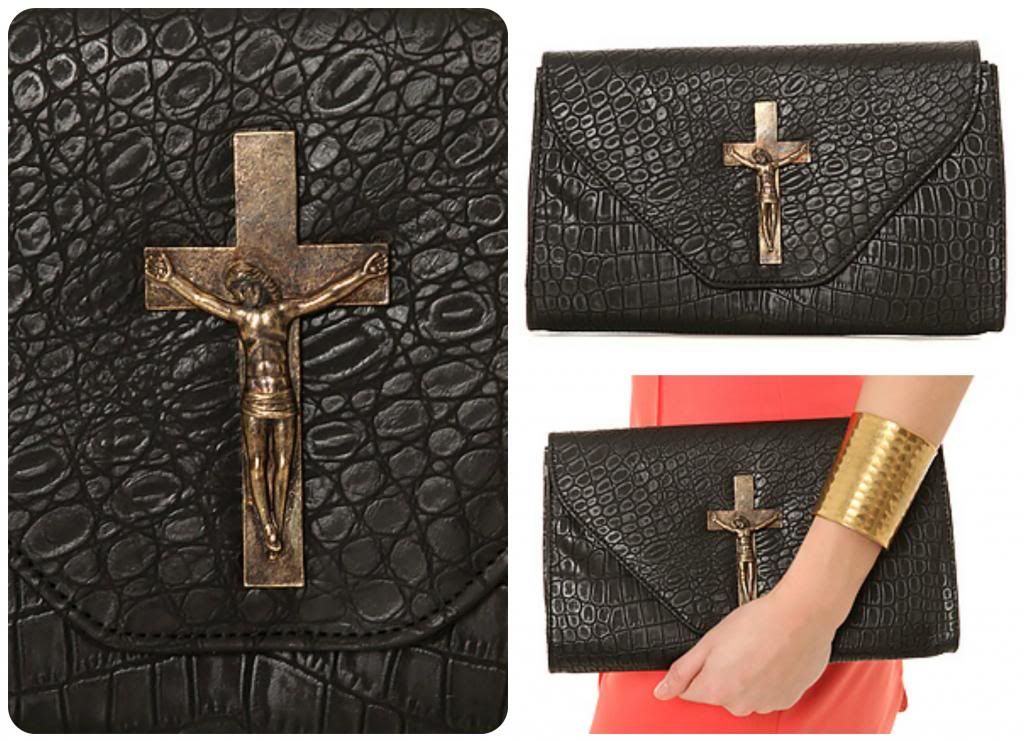 I'm normally not a total lover of clutch bags, as I'm always paranoid I'm going to leave it somewhere, but for this bag, I would definitely make an exception. The bag in itself is cute, with an envelope style and faux croc skin exterior, but it's the metal crucifix that seals the deal for me. I'm not religious is anyway, but there is something beautiful about crosses, something that I'm sure most of us can appreciate, despite religion. This metal hardware really makes the clutch stand out, and will go great with that little black dress!
Stripes are a big trend this season (still!) so make sure you have your share! I'd choose this gorgeous striped blazer, the loose fit is perfect for me and the side zip adds a design flair. Dress it down with denim shorts and boots for a great daytime look, or wear with disco pants and heels for a classy night out.
I always love a great piece of statement jewellery, and this spike necklace definitely delivers. A chunky gold chain is always great to have as a go-to accessory, but I love the added plate with the spikes as it makes it just that bit different to all the rest. You'll definitely get yourself noticed with this gorgeous piece hanging around your neck, just don't pair it with too many other pieces, as you don't want to overdo it!
I share these photos to inspire, and to promote the work of the original owner. I by no means claim these photos as my own, all rights remain with the photographer/owner, my intention is not to copy their content