As I'm going on holiday soon, I wanted to get my skin and body looking as good as possible. So I thought I'd treat myself a little and some new products to try out. I've had a few days to try out many of the items, and will give my honest opinion on how well I believe they work. So enjoy!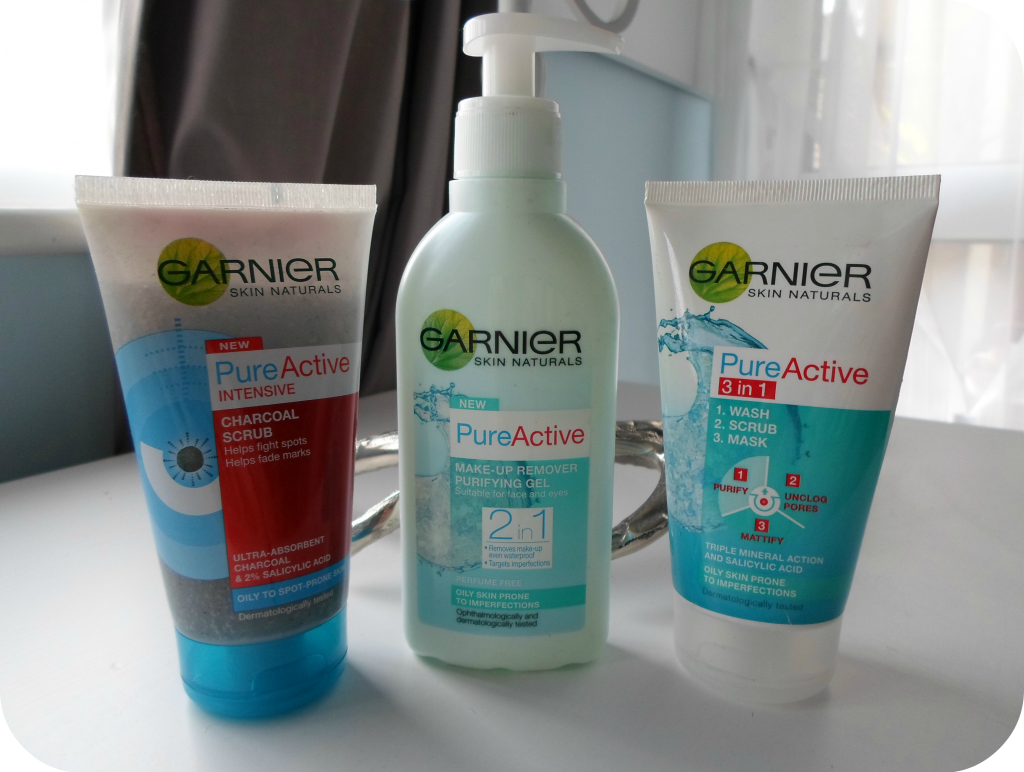 I've always had acne prone skin, and have never found a cleansing routine that helps all that much. I've just run out of my normal cleanser, so I thought I would put together a new cleansing routine for myself. I recently bought a Garnier mouisturiser, and I fell in love with the brand so I decided to get their Charcoal Scrub, Make-Up Remover Purifying Gel and the 3 in 1 wash.
I use the scrub once every other day, the purifying gel twice every day and I use the 3 in 1 as a deep cleanse mask twice a week and I must say my skin feels smooth and is less oily, so lets see how good it gets!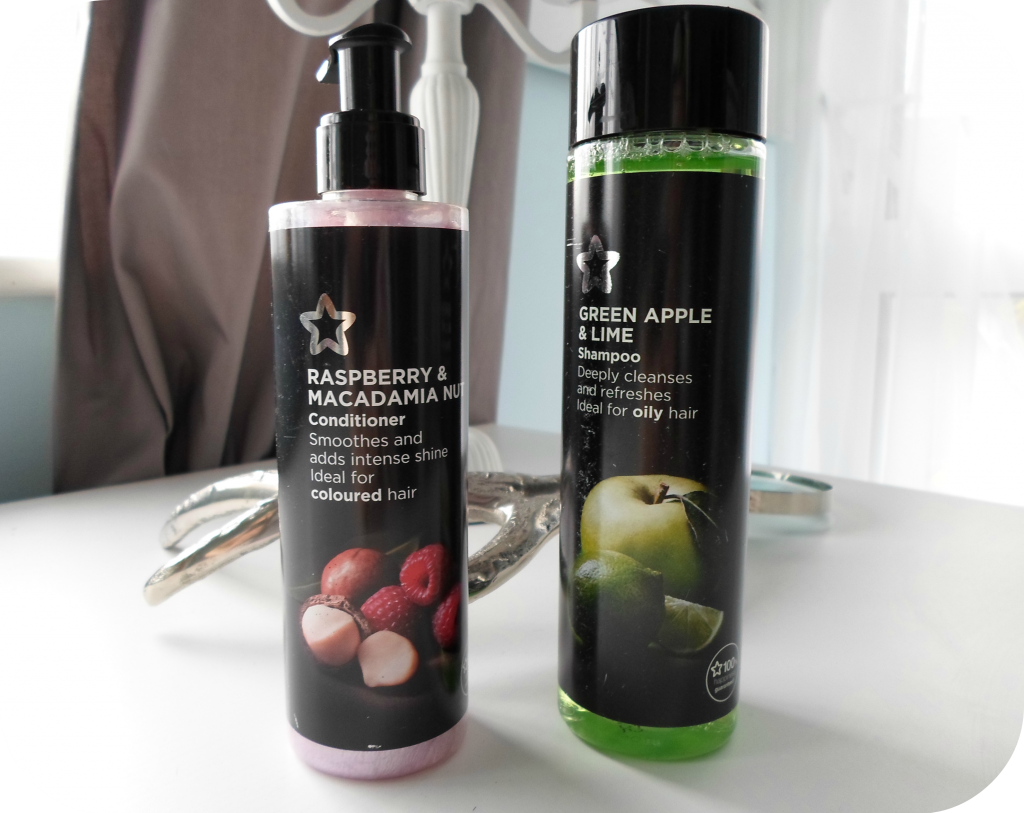 I've been bleaching my hair for a few months now, and it's starting to feel a little dry and damaged, so I thought I would switch out my haircare. This shampoo and conditioner are both Superdrug's own brand, and are only 99p a bottle! Yay!
I decided to get the shampoo for oily hair, as my hair still gets oily quickly, and the conditioner for coloured hair. Let me just say, both of these smell absolutely delicious, and keeps your hair smelling beautiful all day!
As a girl with short hair, it's crucial that my hair stays in place all day, but I hate the stiff frozen feeling and look. So I've swapped out my old TRESemm
é
hairspary, for the Garnier flexible hold one,
to achieve
I also decided to get a trusty pot of Sudocrem, but I obviously wont be using it for nappy rashes. I never
noticed before but right on the label it says it can be used for acne, and people have been using it for years!
As spot creams can be expensive (or doctor prescribed) Sudocrem is the perfect highstreet alternative and it
is definitely my must have beauty product!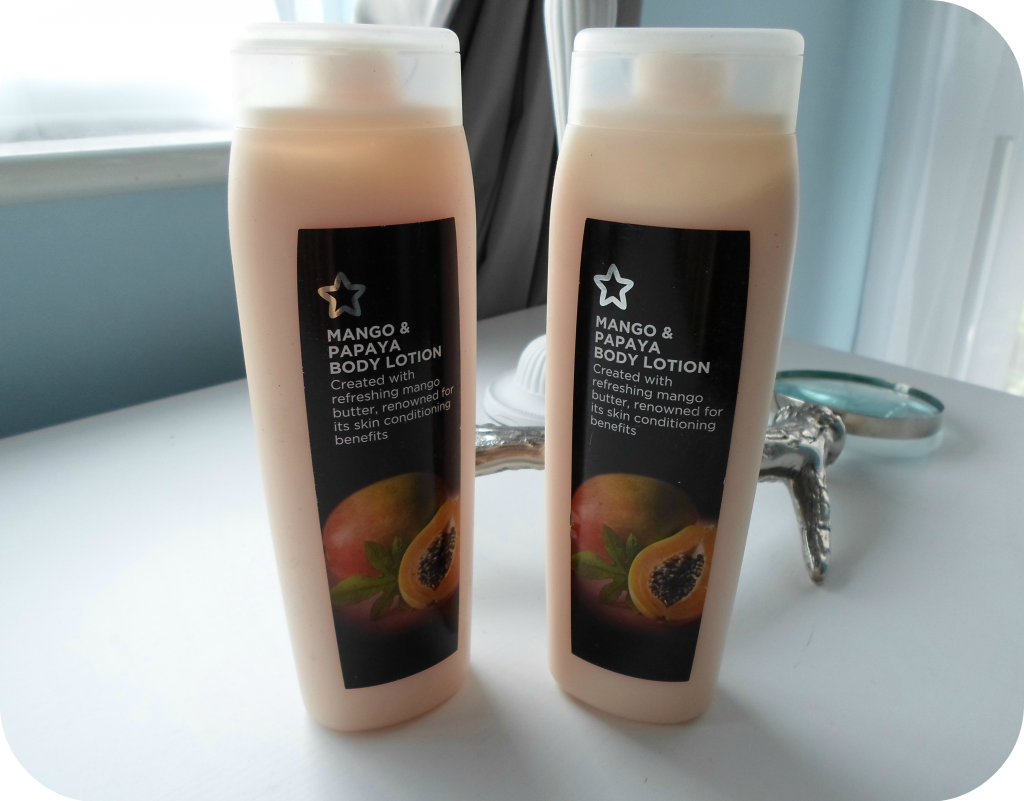 Now I metioned how my face gets quite oily, well my body is the total opposite and gets very dry. The winter months really took the moisture out of my skin so I needed something hardcore to get me ready to bear all in swimwear. This Superdrug's own body lotion is AMAZING! It smells good enough to eat, which can make a subtle substitute for perfumes this season (as perfumes can discolour or itch your skin when in the sun) plus it is super moisturising, and makes my skin feel lovely and soft straight away! Definitely one of my favourites from this haul.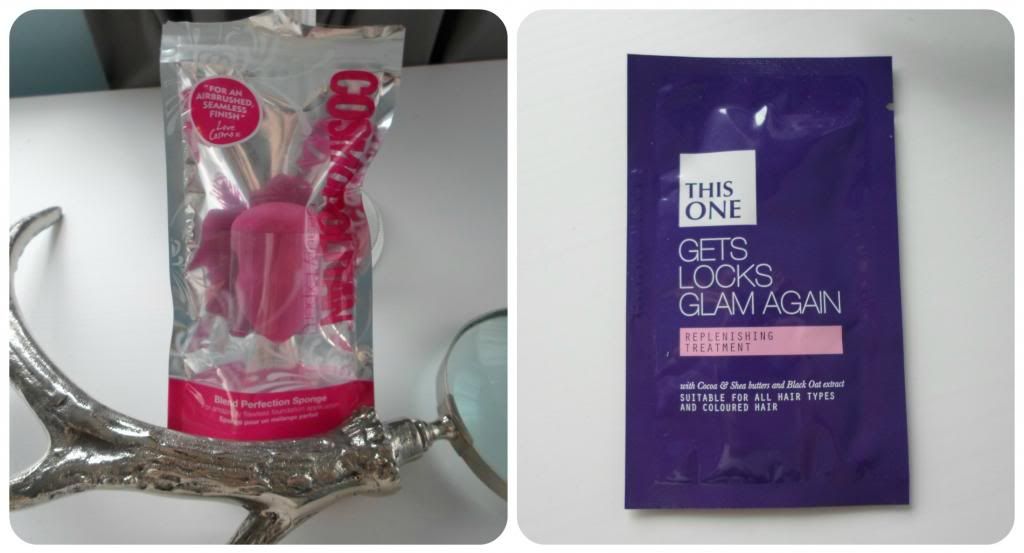 Finally I decided to take every beauty guru's advice and try out one of the famous Cosmopolitan Blend Perfection sponges. I'm always looking for ways to make my foundation look flawless, and this promises just that, I have yet to try it, but I have high hopes after hearing of the hype over it.
Finally, in my package, I got a free sample of This One Hair Replenishing Treatment and after thinking my hair looked dry, I thought it was fate. So that night after washing my hair, following the instructions, I ran it through my hair, let it sit and then rinsed. Now, I didn't find this treatment very replenishing at all, in fact, I think my hair feels even worse than it did before. I don't know if maybe the product isn't that great, or maybe it just doesn't agree with my hair, but I will definitely not be buying this product in the future!
Disclaimer; I bought everything mentioned above with my own money, and all views are strictly my own. All photos were taken, and thus owned, by me.