We're all guilty of making a few fashion faux pas through out our lives, but my list of Summer don'ts will help you avoid all of those style slip ups this season.
1) Orange Skin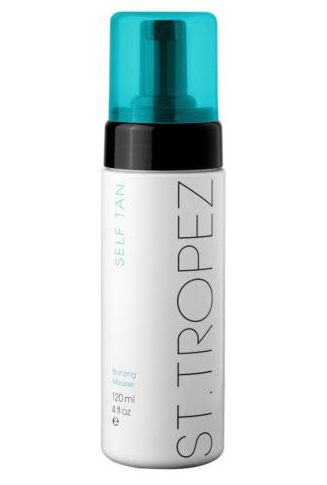 Come on, I love the fact that people are finding safer ways to tan than sitting in the sun, but being orange is not attractive! Pale looks better than orange. Prime skin with an exfoliator and moisturiser, and apply a small amount of tan with a tanning mit, to get a gorgeous glow, without being tangoed!
2) Mixing Seasons
Britney, Britney, Britney.. What can I say? I'm not the greatest fan of Ugg boots in the Winter, let alone in the Summer paired with some denim shorts! There is nothing nice about this look, and I don't even want to know how much your feet would sweat, GROSS!
3) Baring All
Donatella Versace, this is not okay! I'll excuse the orange looking skin, but whipping out your boobs on a public beach is not something I'd recommend. We don't want to see it, and I'm sure the kids playing on that beach don't want to see either! People, if you want to get an all over tan, keep it to your back gardens or nudist beaches.
4) Socks With Sandals
This has never been OK, and never will be, when will people learn! This goes against all fashion logic. It doesn't look nice, and you're going to have some weird tan lines!
5) Clothes That Are Clearly Too Small
I'm all for wearing what you want (within public decency) as long as you're comfortable, but there has got to be a limit! None of us want to admit that we have grown out of our clothes, but it is not OK to go out wearing a pair of shorts and top that are too small and are going to bare all, plus that can't be comfortable. Get a couple of sizes bigger and you'll be rocking that Summer look.