I absolutely love it when
MAC
comes out with collection themed make-up bags! They're always amazing and it's great having a small detailed accessory like that which stands out.
I just love these! By far my favourite collection style as of yet, they really do stand out, and there's a print for everyone.
Award-winning illustrator Anja Kroencke's and New York City graffiti artist Indie184's are responsible for these amazing designs. Anja Kroencke's black-and-white line drawings really have a feel of edgy elegance, and the designs totally remind me of high end fashion illustrations. Something that I definitely need in my life! Indie184's designs completely contrast with bright colours and graphic street style design, but keeps that edgy feel. Each lined with an interior in a complementing pattern, top zipper closure and a looped-end handle, these are the perfect way to style up your handbag.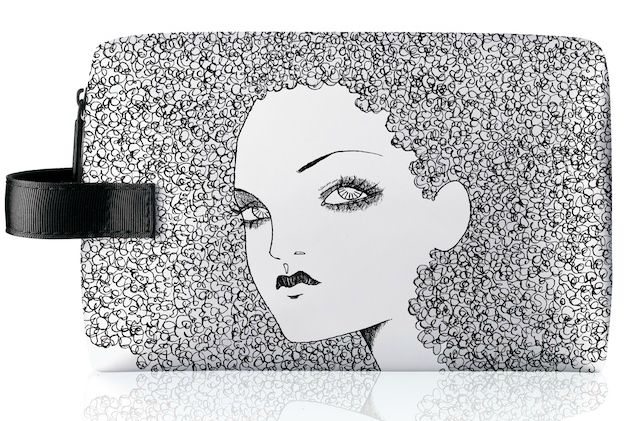 Out of all 4 designs, the black-and-white drawings definitely take the cake. They have an almost sketchy quality which is just beautiful; Plus, as a former fashion design student the elegant faces really remind me of those times.
I must admit, before seeing these, I'd never actually heard of Anja Kroencke, but I am now in love with her work and couldn't help but look up more. She has done previous fashion illustrations, hence the inspired look images, but she is so much more than that! Go check out her website for more of her amazing work. (
Anja Kroencke
)
Of course, I wasn't going to leave Indie out, her work is also beautiful, and definitely turns graffiti into art. I really thought that Indie184's work wouldn't be to my taste, as I'm not really into street art, but I was surprised whilst looking through her website. The bright graphic colours are gorgeous and instantly put you in a good mood.
I've got to say I'm glad that MAC chose these two artists to feature, I'm glad I was introduced to their work, and the end product is beautiful. Which design is your favourite? And who would you like to see collaborate with MAC next?