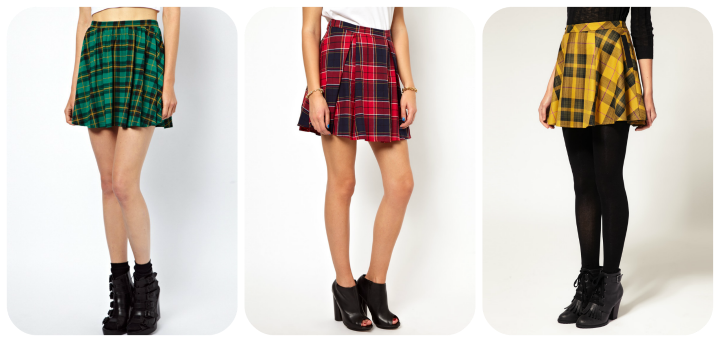 Recently I've been seeing tartan skirts EVERYWHERE, whether it be a cute skater skirt or a classic pencil, they're definitely a must have. Now I've always loved tartan, I think the classic red check is gorgeous, so of course this trend finally gives me the push to buy a tartan skirt.
However, despite loving the pattern, every time I see tartan clothing, it never actually appeals to me! I mean, it always looks slightly over the top, and people never manage to pair it with the right accessories for a perfect outfit.
So again, I'm pushed away from tartan, and I'm still not quite sure about the use of this pattern on clothing (apart from the obvious use of kilts etc.)
What do you think of this tartan trend? Are you loving or leaving it? And if you love it, how would you wear the trend? It would be great to hear from you!