Now the weathers getting colder, I know longer feel like wearing bright summery colours and I've moved on towards monochrome outfits. I thought this trend was kind of dying out by now, but online shops are still thriving with monochrome pieces, so I thought I'd put together a list of my top monochrome pieces, only at high street prices (no designer clothes here!)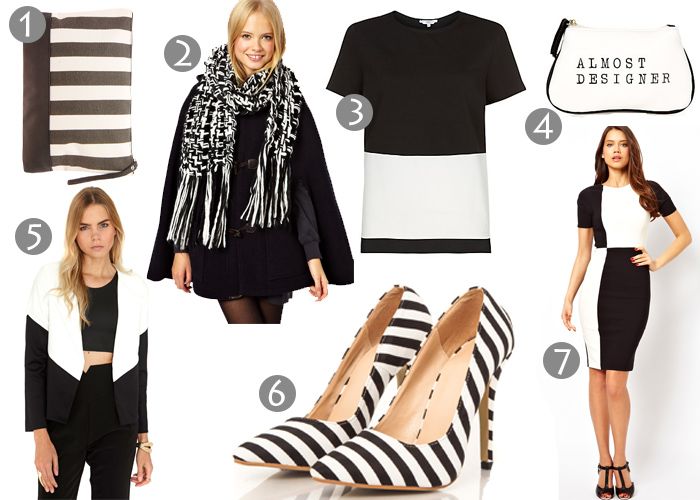 I could not believe the amount of amazing monochrome pieces that I found so these are just a few of my top favourites. These (6) striped court heels from Missguided are definitely my favourite, I am so in love with them, and at only £24.99 they are definitely a steal! Also from Missguided is this gorgeous (5) monochrome blazer featuring a sleek, modern style.
To rock the monochrome trend full on, grab yourself this check dress from Asos, just pair with some black heels and you'll be ready to go. Now the weather is a lot colder, you might also be in need of this (2) chunky knit scarf (which has definitely made it's way onto my wishlist.
For a more subtle look you could choose this (3) block monochrome tshirt, or even this cute (4) little clutch featuring the slogan 'Almost Designer', witty and pretty and I'm loving it! My personal favourite monochrome cutch, however, is this gorgeous (1) striped clutch from Boohoo for only £14! Perfect for any night out.
Are you caught up in this monochrome madness at the moment? What's your favourite monochrome piece? Let me know!