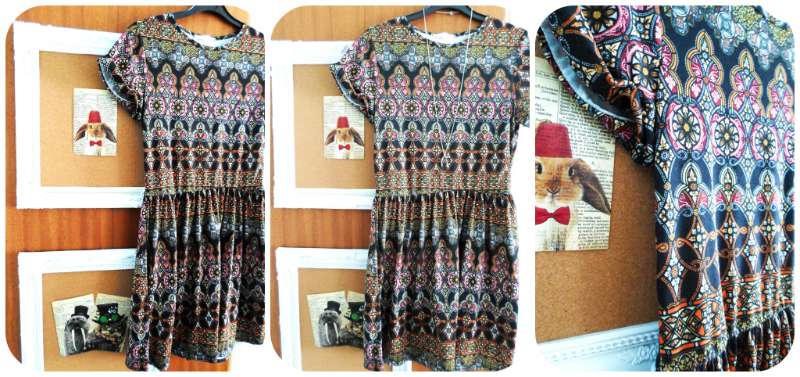 I've been invited round my Sister's tonight for dinner, and I thought I'd get a little dressed up, so I wanted to an outfit of the day! I thought I'd go with a casual dress (even though it gets really cold here at night) and then dress it up with some statement shoes and a few accessories, so lets get into it!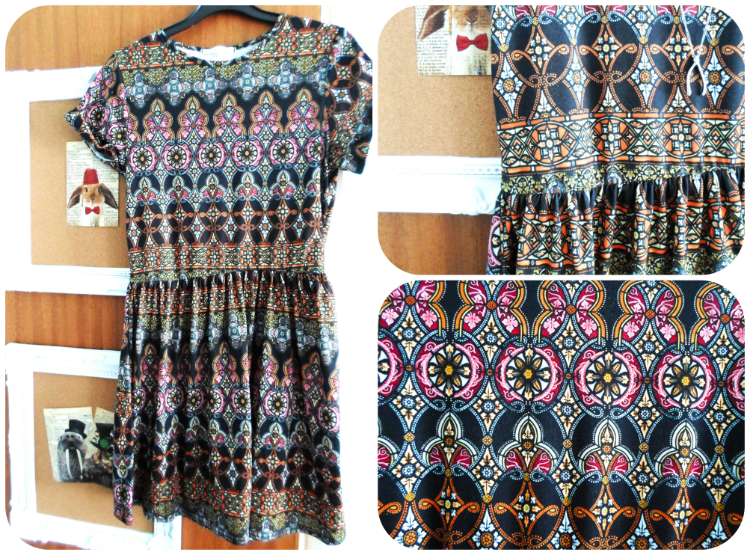 (dress: New Look)
I absolutely love this dress, the pattern really reminds me of stained glass windows, but overall the dress has quite a dark, edgy look. The cinched waist is perfect as it really accentuates my smallest part and I love the short sleeves as it's a little different from other dresses that I own. This is really comfortable to wear and lets face it girls, even if you don't want to admit it, comfort is more important than style, though with this dress you can achieve both!
(Jeffrey Campbell Shoes: Office)
Of course, I paired this dress with some gorgeous Jeffrey Campbell heeled ankle boots. These particular ones are the Fredas in black leather and I am absolutely in love with them. They're over the top, with chunky heels and a faded look.. What's not to love! They will definitely add an omph to any outfit, and I thought they'd look great with the dark colours on my dress.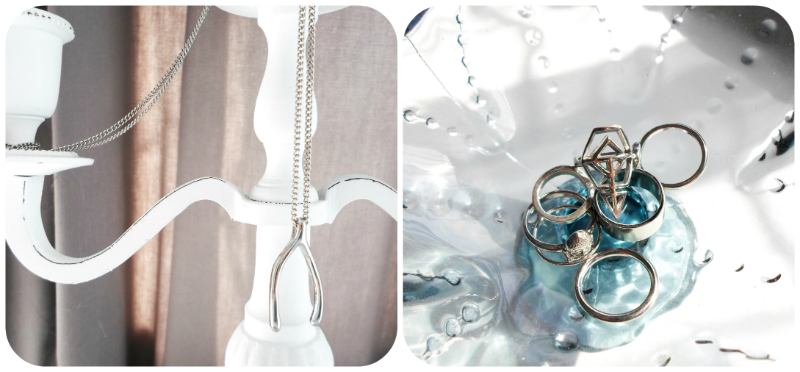 (Necklace: Topshop, Rings: H&M& Topshop)
I wanted to keep the accessories of this outfit pretty simple, as I wanted the pattern of the dress to do all the talking. So I added a simple silver wish bone charm, I think the long chain works perfectly with the style of dress, and it's really dainty so it's not too much. I am a great lover of stacking rings, so I just grabbed a bunch of my favourite silver rings, and some midi rings and then stacked away!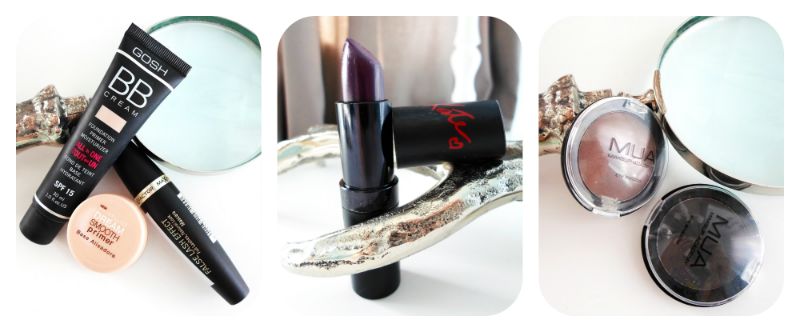 (All make up: Superdrug)
For make up, I chose to go for a dramatic lip look, whilst keeping the rest of the face plain and simple. I love using BB creams as it gives you a beautiful natural glow, and I always make sure to use my Maybelline Dream Smooth Primer. For eyes, I lined them lightly with a black shadow, lightly added a brown into the crease of my eye for definition and then added mascara. For the finishing touch, I decided to wear my deep plum colour Rimmel Kate Moss lipstick for a bold look, and to tie in all the dark colours of my outfit.
Perfect! What's your ideal outfit to wear to dinner and a friend/families house?