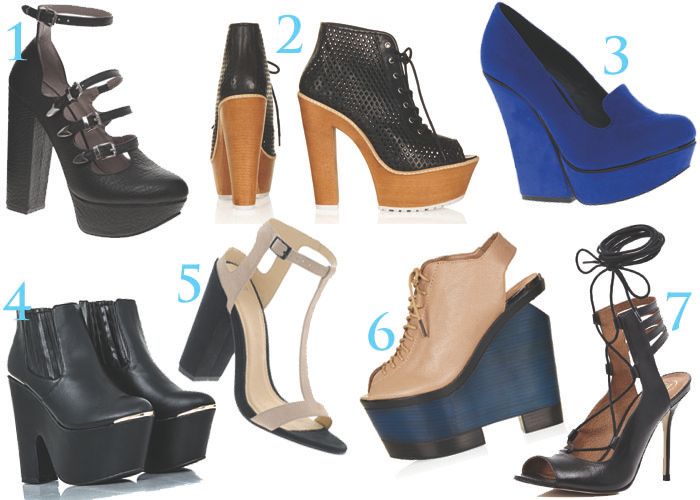 If you've read my blog before, then you will know I am a lover of shoes! So today, I've put together a list of the hottest heels that I'm wanting for Autumn.
Ankle straps are all in for Fall, so this gorgeous (1) platform heels with ankle strap are a definite must have; Or if a platform isn't for you, go for a pair of chunky heels (5) with an ankle strap, either way you'll be rocking the trend. If you're not one to follow the trends, take it and make it your own with these amazing (7) tie up ankle strap heels, you'll definitely make a statement in those!
For the Fall I'm all for the chunky heels, whether is be wedges, platforms, or block heels, they look amazing. Add a bit of colour to the dreary weather with these (3) cobalt slipper heels, I absolutely love the style of them and they look amazing on. You can also opt for a chunky heel (4) ankle boot or even a chunky wedge lace up shoe, no matter your style, there's a shoe for everyone.
For fall I'm also loving the sportswear chic look, but I'm not really the kind of girl to wear sporty clothes, so these (2) lazer cut platforms are just what I need. Keeping the look edgy and casual with a heel to glam it up these heels are perfect for an everyday look (as long as you can walk in them all day! haha).
What hot heels are you loving right now? Let me know!