I have been a fan of Irregular Choice for a while now, especially the jewellery they sell. I love a good statement piece, and that's exactly what Irregular Choice is about, standing out and having your own style, and this can definitely be seen within their designs.

Of course, some of their designs (especially the shoes) are a little extravagant, but if that's your thing.. Then you will definitely be in shoe heaven! Plus, lets face it, they're like actual pieces of art that you can wear, so I'm not complaining.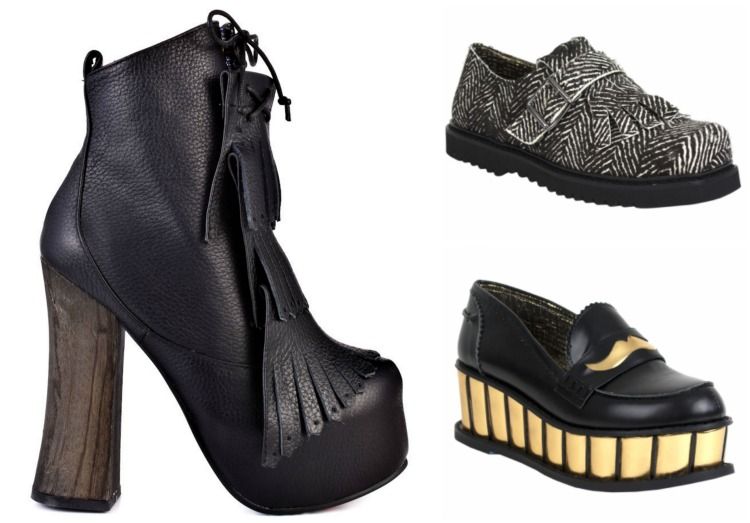 (Fringe Leather Heels, Buckle Shoes, Moustache Shoes)
Then you have the shoes, that are a little 'out there' but totally gorgeous, and I can't help but want them all! These 3 pairs are definitely my favourites, the heeled boots have a total Jeffrey Campbell feel, and I absolutely love the moustache design, so I will definitely be grabbing myself a pair of them!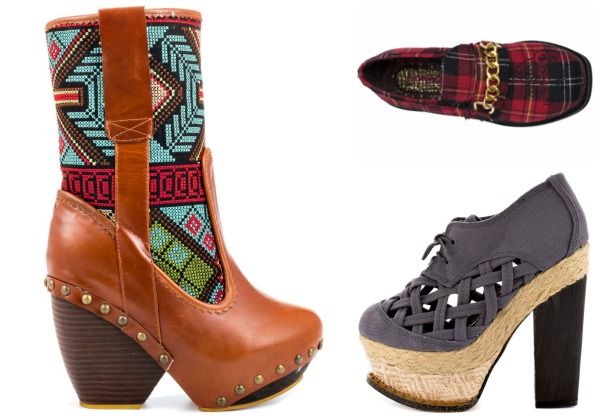 (Tan Chunky Heels, Tartan Flats, Grey Canvas Heels)
The different styles, patterns and designs they have are endless, and there will definitely be a pair to suit everyone! But if shoes aren't really your thing, then they have countless clothing, bags and jewellery items for you to choose from, so go have a look!
What do you think of Irregular Choice? Do you love, or leave, their wacky shoe designs? Let me know!